Before
Old, leaning shed. This eyesore needs to be removed!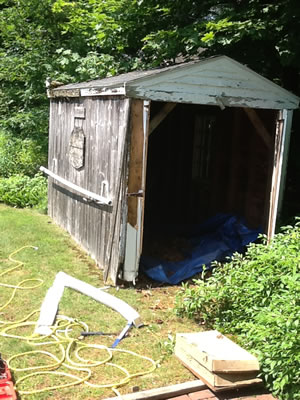 After
No more eyesore!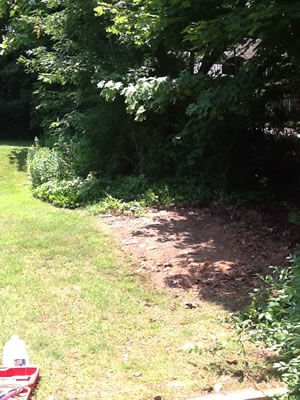 Photo
Large shed in the woods, nearly surrounded by vegetation.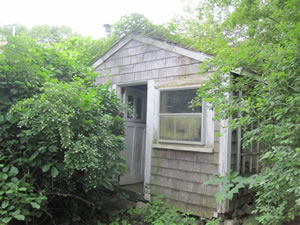 Photo
Can hardly see this old shed in the woods.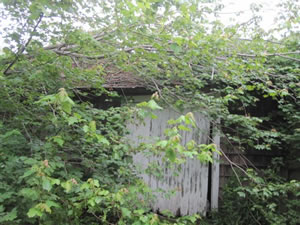 Photo
Partially collapsed and rotting.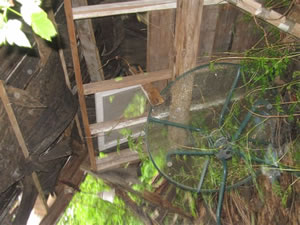 Photo
Need to cut out windows and doors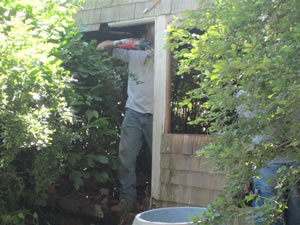 Photo
We were able to save some windows.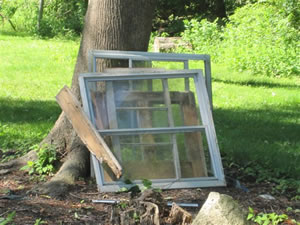 Photo
Risky business tearing this one down.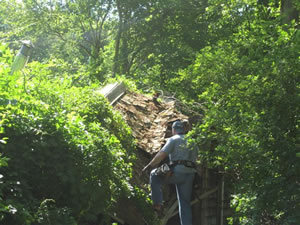 Before
Partly demolished. Time to clean up the work area before continuing.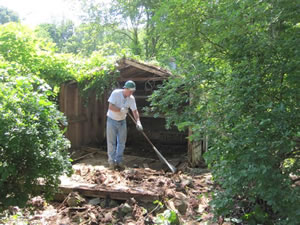 Photo
Loading up this shed's remains in our trailer.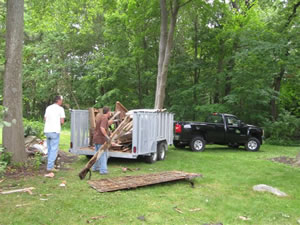 Photo
An old wooden shed taking up space.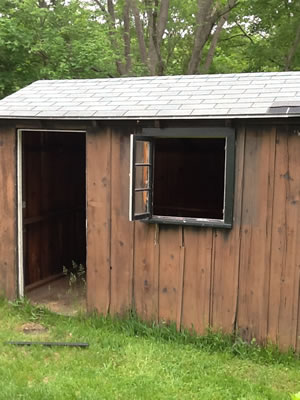 Photo
Taking it down, one section at a time.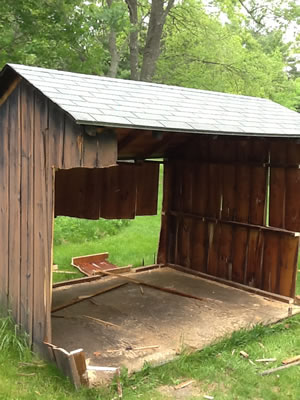 Photo
Time to get some grass seed!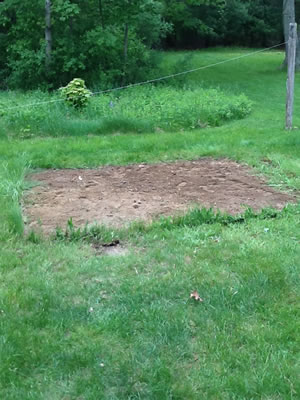 Photo
Large old shed ripe for removal.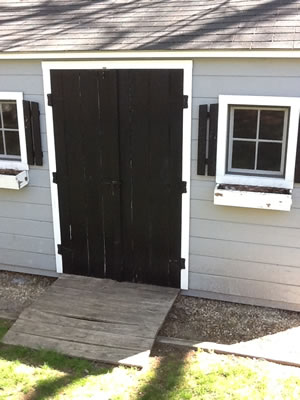 Photo
The front wall is gone.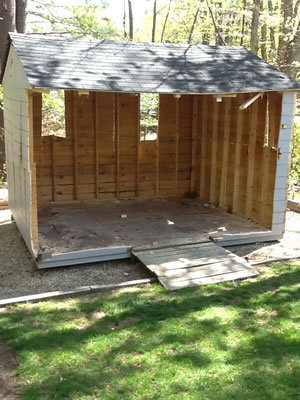 Photo
We collapse it safely and professionally!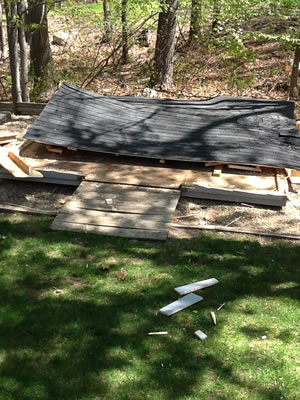 Photo
All demolished and taken away without the need for a dumpster.